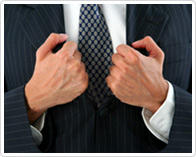 Motion is a small limited liability company established in Sep 1997 and has been growing steadily throughout the years to provide a complete solution for the accounting and payroll needs of our customers. We believe that our constant growth is the direct result of our efforts to provide the best possible accounting and consulting services. Our team of highly qualified accountants, economists and financial specialists are fully commited at providing the kind of services required by our demanding customers. Our aim is at providing high quality accounting and payroll services to its present and potential customers backed by a team of highly qualified and trained professional accountats. The accounting and payroll services provided by us are according to the national regulations in Bulgaria as well as the International Accounting Standards and always in the best interest of our customers.
Moreover Motion has a an internal and external oditing system as part of our efforts to avoid any possible mistakes that could cost our clients time and money. In addition we are always trying to be up-to date with all modern technologies and software accounting systems in order to provide the fastest and best services. Our accounting and payroll services aim at providing you a single and complete solution for your specific business needs in respect to accounting.
Our main services include:
Full accounting services for sole trades, limited liability and publicly traded companies;
Oditing and financial reporting;
Annual financial reports;
Monthly VAT reports.
To find out more, please visit our accounting services or payroll services page.
The team of Motion consists of young, motivated and flexible employees who are looking to explore new challenges and satisfy every possible customer requirement. The company director of Motion is a UK graduate in the field of Economics and Finance giving the company the possibility to assess an international customer's up to date situation not just in respect to Bulgaria's legislative requirements but to compare these with any international standards.
Motion aims at providing payroll and accounting services to its customers not just in terms of professionalism but also in terms of quality & processing speed. To be able to achieve this we are partnering with our own IT department, allowing us to deploy specific services or custom software solutions where needed.
Motion has been recognised as a loyal partner and we are currently representing several large payroll processors in Bulgaria, such as: Safeguard World, Patersons Payroll, Omnidigit Solutions, Compandben, etc.