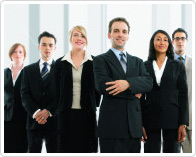 Our team consists of highly qualified economists, accountants and financial specialists who have graduated at respectible universities in Bulgaria and abroad. Additionally we are equiped with modern IT infrastructure and accounting software systems which adds extra benefits such as security and further quality to our work. Our main services include:
Full accounting services for sole trades, limited liability and publicly traded companies;
Payroll services;
Oditing and financial reporting;
Annual financial reports;
Monthly VAT reports.
Whether you are a sole trader, limited liability enterprise or a publicly traded company you can always count on our consulting, accounting and payroll services, all of which are strictly following the current legislation in Bulgaria and account for the specifics of your business.
Motion's accounting services include up-to date book keeping of your accounting ledges in accordance with the Accounting Act as well as the supplemental tax and social security regulations and standards. We will prepare for you all necessary annual reports, cash flow statements, VAT statements, balances as well as all the other necessary reports required by the National Income Agency in Bulgaria.
Our professional accountants will take care of all the necessary documentation and the paper work involved and will keep you updated of any changes in the accounting standards or regulations that may affect your business.
All of our accounting services are provided in accordance with the national regulationals (National Accounting Standards) as well as with the International Accounting Standards. We are able to provide you with a complete service cycle for your accounting and payroll needs.